ROASTING EXCELLENCE
At Naked Espresso, we take great pride in the quality of our coffee beans and in 2022 we introduced our new Giesen W30 roaster, which plays a crucial role in our pursuit of excellence. It allows us to consistently deliver a diverse range of flavor profiles, appealing to most discerning palates. Our head roaster and Q grader Paul Benetti, carefully crafts each batch, taking into account the unique characteristics of the beans and our customers' preferences.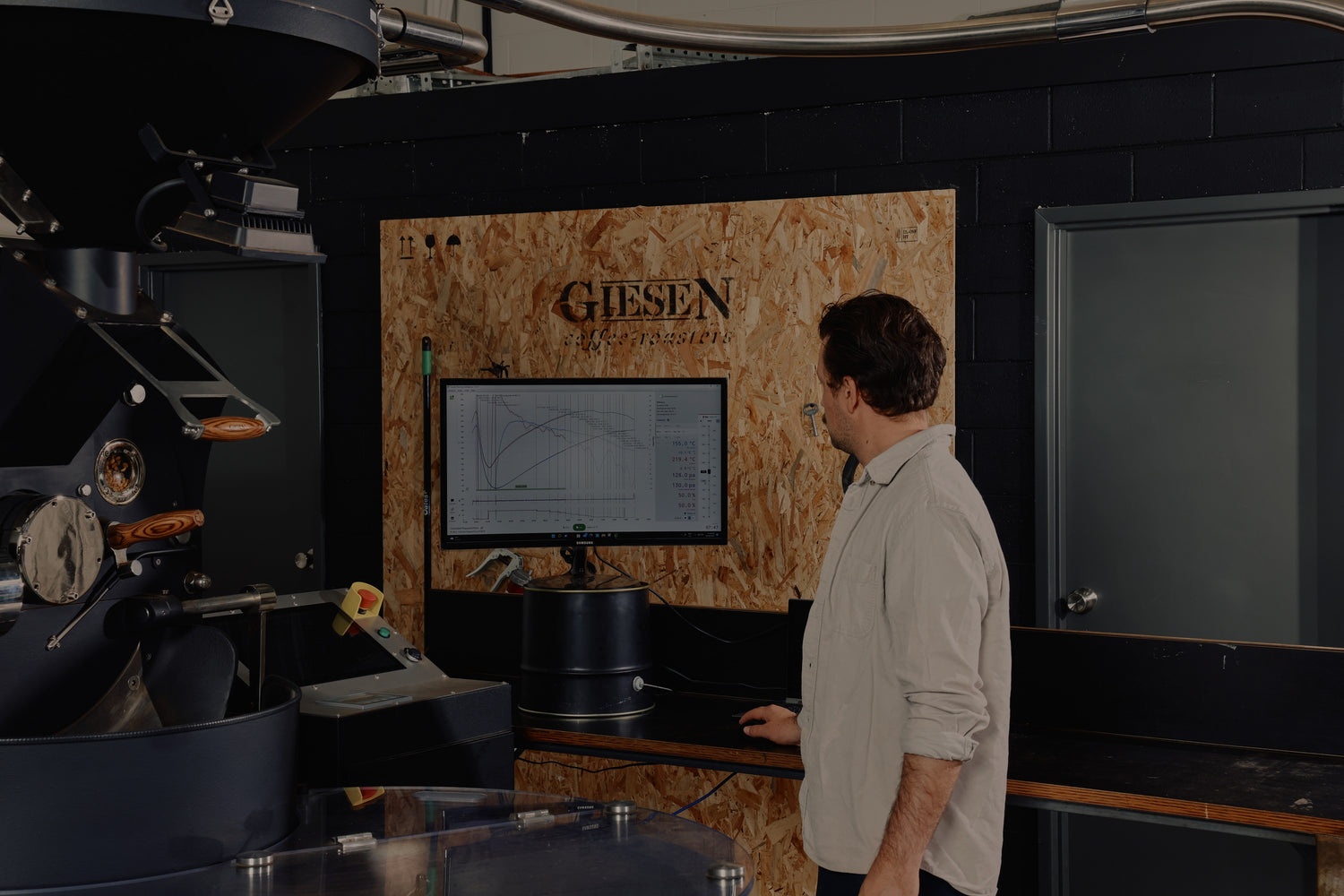 PRECISION ROASTING
This state-of-the-art roaster combines precision engineering with innovative technology using Cropster Connect, giving us full control over the roast profile and ensuring consistent results, in every cup.

With the Giesen W30, we have the power to unlock the unique characteristics of each origin. Whether it's the delicate floral notes of Ethiopian beans, the rich chocolate undertones of Brazilian coffee, or the vibrant acidity of a Kenyan brew, our roaster helps us accentuate the inherent qualities of every bean, resulting in a truly exceptional cup of coffee.

DISCOVER THE NAKED ESPRESSO DIFFERENCE
And try one of our coffees today..